10.30.09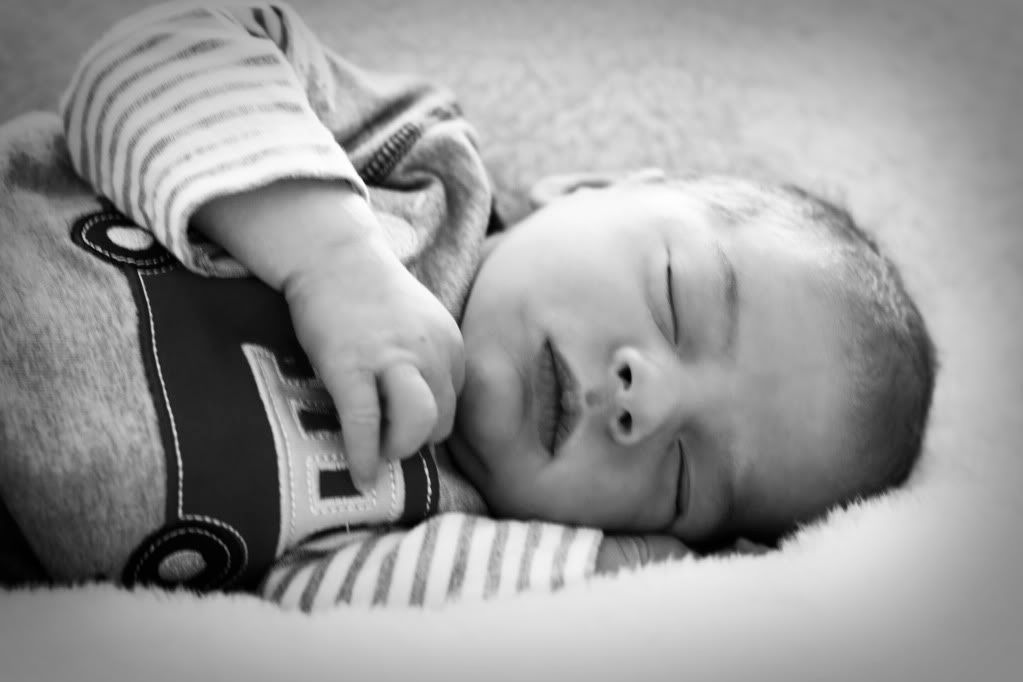 Yes, it has taken a week to get this blog updated with our BIG news. And by BIG, I mean 8 pounds 10 ounces, 21 1/2 inches big. Weston arrived, to our surprise, last Friday night (10 days early -- still giant!!!) at 7:36 p.m! Who knew I could love anything as much as this guy! So far, Weston has 3 jobs: eat, sleep and mess. The eating and sleeping parts seem to confuse him, but he is messing like a champ -- he may even win a medal.
For those interested in a 'birth story' -- I can sum it up in 3 words:
Thank You Epidural
. The recovery is going slowly for me, and I pretty much fail at being a mother about 18 hours of the day... BUT we're getting there. And I couldn't imagine it any other way.